Middle School Page
Welcome to our Middle School Page!  We are excited to start the next school year 2023-2024 with our 6th-8th graders.  It's going to be a great year of learning together.  Here is an overview of our schedule and content for the year.  Come back again as we add pictures and information on our journey through American History from the Founding of Our Country until Modern America.
Our coordinators and teachers  have developed a unique Middle School program in a 3 year cycle.  While coinciding with the given year's history cycle, we cover the material a bit differently to suit the middle school years.  The focus will shift a bit from plain memorization to analysis and comprehension.
Our Middle School schedule is below.  The science this year is Life Science, and our program also includes Literature, Art, and an IEW writing class.
12:30-12:40 Arrival and Set-up
12:40-1:40 Science
1:40-1:55 Snack and  Presentations, Recess
1:55-2:25 Literature
2:25-3:00 IEW
3:00-4:00 Art
4:00-4:10 Clean-up &
Dismissal
Here are our curriculum plans for 2023-2024:  (More detailed descriptions found in our WS Upper Level Course Catalog )
SCIENCE:     
Life Science– Textbook: Life Science for Young Catholics
Weekly lectures, labs, and demonstrations.
Many hands-on activities are planned
LITERATURE:   Class discussion, one historical fiction book per quarter.  1st Quarter Literature Selection: Carry On, Mr. Bowditch,  2nd Quarter Literature Selection: Across Five Aprils, 3rd Quarter American Poetry and Short Stories, 4th Quarter:  Escape from Warsaw
WRITING: IEW 
IEW U.S. History-Based Writing Lessons 
Tutors will present new concepts and we will have a class exercise. Homework will be assigned each week.  Students' writing will be graded by the tutor.    For more information, please check out the following link:    US History Based Writing Lessons
SNACK, PRESENTATIONS, AND RECESS
Presentations: Students will present on Lives of the Saints and History Topics, once a quarter.   We will send out a schedule for reference each quarter.
ART and Art Appreciation
Art appreciation and art class with using Meet the Masters curriculum.  The students will projects with many mediums inspired by famous Artists.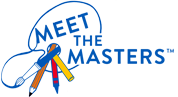 GEOGRAPHY— Mapping of the United States, including mapping our state of Virginia
MEMORY WORK GAMES—  Review of our work and memory work, when time permits
---
STUDENT RESPONSIBILITIES
Increased responsibility is part of getting older.  Students are expected to participate in class, do the assigned reading and other homework to the best of their abilities, be responsible for their materials (bringing them every week, keeping them neat), and prepare presentations as scheduled (one per quarter).
PARENTS' ROLE
We are very excited to work with your children this year!  We understand most families have to manage multiple children and conflicting schedules, so besides teaching class topics, we hope to instill in our students an increased sense of responsibility.  Take-home work will be based on concepts covered during class, so students should be able to complete it independently or with minimal help from the parent.  We ask for your support in aiding your children as needed and encouraging them to take responsibility for their own reading, homework, and presentations.  We will send weekly email updates and reminders so you know what we've done in class and what is due next week.
Please do not hesitate to contact us if you have any questions or concerns.
In Christ,
WS Middle School Team
Class Picture 2022-2023
Class Picture 2021-2022 and Showcase Pictures
Our Class Picture 2019-2020
Our Class Picture 2018-2019                                                           2019 Showcase
**Note:  Middle School students must be 11 or older by 9/30/23 to included in the MS program